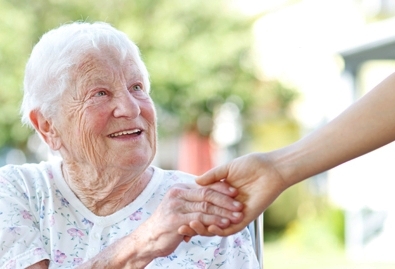 Staff Training
Porthgwara Nursing Home has an extensive training programme for all staff. Qualified nursing staff have particular areas of expertise e.g. Parkinson's Disease, Tissue Viability etc. They regularly attend updating courses so that the care delivered is evidence-based. Care staff are trained to National Vocational Qualification (N.V.Q.) Level 3 in Care. All staff are frequently updated in Fire and Health and Safety procedures.
Fees
The agreed fee covers all care, meals, laundry, incontinence products, heating, lighting and accommodation in a single or double room, together with unlimited use of all lounges and dining rooms provided for the use of the patients. The fees exclude however, any charges for private toiletries, chiropody, hairdressing, newspapers, clothing or luxury items and nor do they cover the cost of any personal medical requirements.
For a full range of our fees, please contact The Registered Manager on 01326 280307.
Visiting
Visitors are always welcome at any time. We would however, ask visitors to avoid meal times if at all possible. Relatives may telephone at anytime.
Laundry
Although great care is taken, Porthgwara Nursing Home cannot accept any responsibility for loss or damage to patient's clothing during laundering. Whenever possible, it is most important, that all articles of clothing are name labelled prior to admittance.
Smoking
Porthgwara Nursing Home now has a non-smoking policy for the safety and comfort of all residents within the Home. Visitors may smoke in the designated area in the grounds.
You will only fully appreciate Porthgwara by paying us a visit – we cordially invite you to do so at any time.